We are local plumbers, recommended throughout Dorset, Hampshire & Wiltshire
If you're looking for trusted, reliable local plumbers who come highly recommended throughout the Dorset, Hampshire & Wiltshire area then you're in the right place!
At Max Shutler Plumbing & Heating we have been helping clients all across Dorset, Hampshire & Wiltshire with general plumbing work as well as boiler replacements/installations and fitting new bathrooms as well since 2009.
You can feel confident choosing us as your local plumber as we are fully insured and proud to be Worcester Bosh Accredited Installers. So if you are looking for reliable, quality plumbing work to be carried out in the local area, or to purchase and install a new boiler then we can help.
See why we're local recommended plumbers in your area
Finding a local recommended plumber in can be tough. You need to find a local plumber with experience, reliability and affordability. At Max Shutler Plumbing & Heating we believe we're only as good as our last plumbing project, and we're proud of the glowing reviews we've received from our clients across Dorset & Hampshire.
Local plumbers recommended by our clients
Here are just some of our glowing recommendations received from our local client base in Verwood, Ringwood and further afield across Dorset and Hampshire;
He's served our boiler, fitted a water softener, flushed our heating system and replaced radiators.
"Max Shutler has been our plumber for the last three years. We have found him to be polite, prompt and efficient at all times. His work is always thorough and clean. He has served our boiler, fitted a water softener, flushed our heating system and replaced radiators. All done in a very professional manner. We would recommend him to anybody!"
Mr & Mrs T., Fordingbridge, Hampshire – 10/10
He's been our local plumber for the past 6 years
"Over the past 6 years, we have consistently found the services of Max Shutler Plumbing & Heating to be very helpful, efficient and polite. The estimates are always clear and informative and works are completed to a high standard."
Independent Letting and Sales Agent, Ringwood, Hampshire – 10/10
Our go to local plumber on short notice and urgent jobs!
"We have always had a personable experiences when dealing with Max, he's always reliable and endeavours to fit our job in, even at short notice. He's quick to respond to our messages and keeps us informed of what's required when instructed on a job. We would highly recommend his services."
Independent Letting and Sales Agent, Ringwood, Hampshire – 10/10
He rescued us from a leaky water pipe!
"Max Shutler has carried out various works for us over the past four years. He was first introduced to us by our builder as the plumber for installing a new boiler and radiators in an extension we had built. He did an excellent job and has been annually servicing the Worcester Bosch boiler ever since as an accredited install for Worcester Bosch. I will always be in his debt for rescuing me when I managed to drive a screw through a water pipe in the house! Within 20 minutes of making a call to him, he arrived and had completed the repairs within an hour, much to my relief! Since then, he has carried out numerous small items of work on our heating system and we have always found him reliable, courteous and competent."
Mr and Mrs E, Fordingbridge, Hampshire – 10/10
A trustworthy and professional local plumber
"We have used Max for plumbing work on properties we manage for some years now, and we have found him to be trustworthy and professional. Quotations have come back to us promptly and the price kept to. He does the work as per scheduled timing and we have had good feedback from our tenants with regards to his workmanship. The invoices are sent in good time which is important to us. We are still using Max and will do so for the foreseeable future as we are very happy with the work he has carried out for us on our behalf."
Independent Letting and Sales Agent, The New Forest, Hampshire- 10/10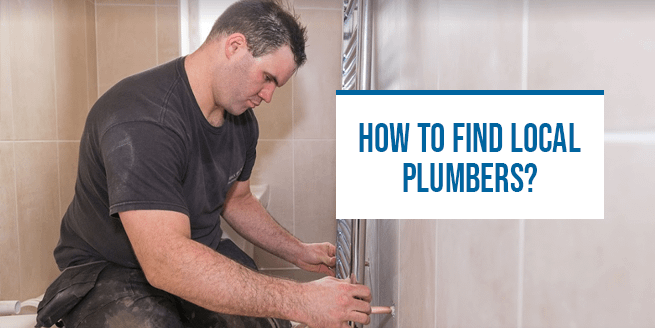 How do I find the best local plumber near me?
Our advice would be to search for recommended plumbers in your local area on Google. Once you have a shortlist of a few companies with professional websites, dig a little deeper and look at their reviews. Have these companies come highly recommended by their clients?
It's also imported to see if these companies have the relevant accreditations for the kind of work they undertake. For example OFTEC is a widely recognised body. A heating installer registered with OFTEC carries out their work in accordance with the building regulations and approved industry standards of the country in which they are based, so you can rest assured that any work they perform will be carried out to a high standard.
Finally, ask for recommendations from people you know. Are there other tradespeople you've worked with that know quality plumbers. Or can your friends and family recommend someone they've used?
Get in touch
If you live in the Dorset, Hampshire or Wiltshire area and are looking for a trusted, reliable and local recommended plumber, then give Max a call on 07545 198220, send an email to [email protected] or use the request a quote form on our website.
We strive for complete customer satisfaction with all the plumbing services we offer, so rest assured we always go the extra mile for all our clients.
What makes Max Shutler stand out from other local plumbers? Reliability!
""The work that Max does is always first class. His approach is thoroughly professional and to the highest standards. However, there are many firms who could say the same, so: what makes Max Shutler stand out from the rest? Reliability! I know of no other person who will almost 'drop everything' to ensure that the job is done properly! Fantastic!!!""
Request Quote