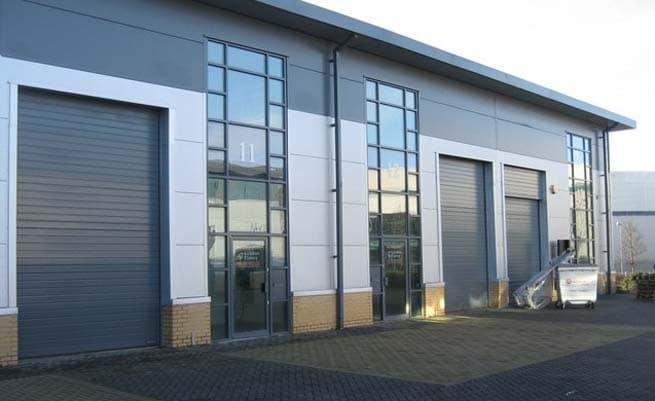 Commercial Boiler Installation Across Dorset, Hampshire & Wiltshire
Finding a reputable, experienced commercial boiler installation specialist that covers Dorset, Hampshire and Wiltshire can be tough.
We all understand the importance of heating and hot water in the workplace – not only for your staff, but for visiting clients as well.
Your commercial boiler is an essential part of your commercial property, so when it comes to commercial boiler installation across Dorset, Hampshire, Wiltshire and the surrounding areas, we offer a wide range of services including new commercial boiler installation, commercial boiler repair work and also annual servicing too.
As Worcester Bosch Accredited Installers we are qualified and rigorously vetted to ensure we have the relevant experience and expertise so you can rest assured your commercial boiler is in safe hands.
Commercial Boiler Installation
All our commercial boiler installation work is carried out to the highest of standards and our installers are Gas Safe / OFTEC registered as well as being Worcester Accredited too.
As commercial boiler installation experts, we are happy to come out to your premises (whether thats in Dorset, Hampshire or Wiltshire) to carry out an inspection, answer any questions and ultimately provide a no obligation quote for your review with our recommended solution.
Types of commercial boiler we install
Our commercial boiler installation work typically sees us supply and install the following types of boiler:
Combi Boilers – a highly efficient water and central heating combined boiler.
Conventional Boilers – incorporates a boiler, extended controls and water cylinder.
System Boilers – where the boiler heats your central heating system and hot water in a storage cylinder.
Which boiler set up we recommend depends on your commercial premises and requirements, but we're happy to cover all options with you and explain the differences when we visit.
Commercial boiler repairs & servicing
Maintaining and servicing your commercial boiler is essential for peace of mind and to ensure it's smooth running throughout the year.
That's why we offer affordable servicing plans so you can rest assured your commercial boiler is working as efficiently and smoothly as possible.
If the worst was to happen and your boiler breaks down, we can be on site quickly ready to get your heating back up and running again – we're just a phone call away.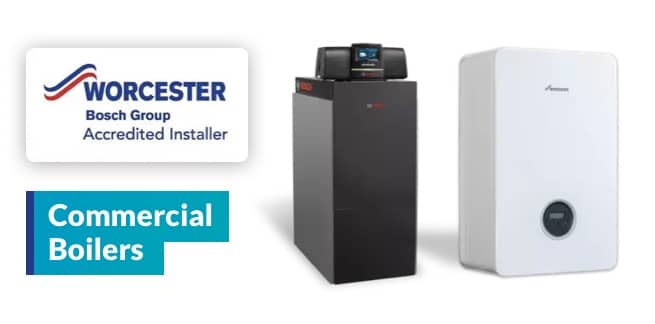 Commercial Worcester Bosch Approved Installers
At Max Shutler Plumbing & Heating we are very proud to be Worcester Accredited Installers (WAI). It means we've been rigorously vetted and deemed to uphold the highest standards and quality of workmanship.
Not only that, there are also many benefits for our commercial customers too:
Expert knowledge on a large range of commercial boiler products
Extended guarantees on all installed products up to 12 years
Expert advice regarding heating options and products
A fully qualified, registered and insured engineer (Gas Safe and OFTEC registered)
No obligation commercial boiler installation estimates
Safe installations carried out by qualified engineers
Commercial Boiler Installation Quote
So if you are looking for an experienced, professional commercial boiler installation expert covering Dorset, Hampshire, Wiltshire or the surrounding areas, then use the form below to get in touch.
We will get back to your enquiry as soon as possible to discuss your requirements and arrange a site visit.